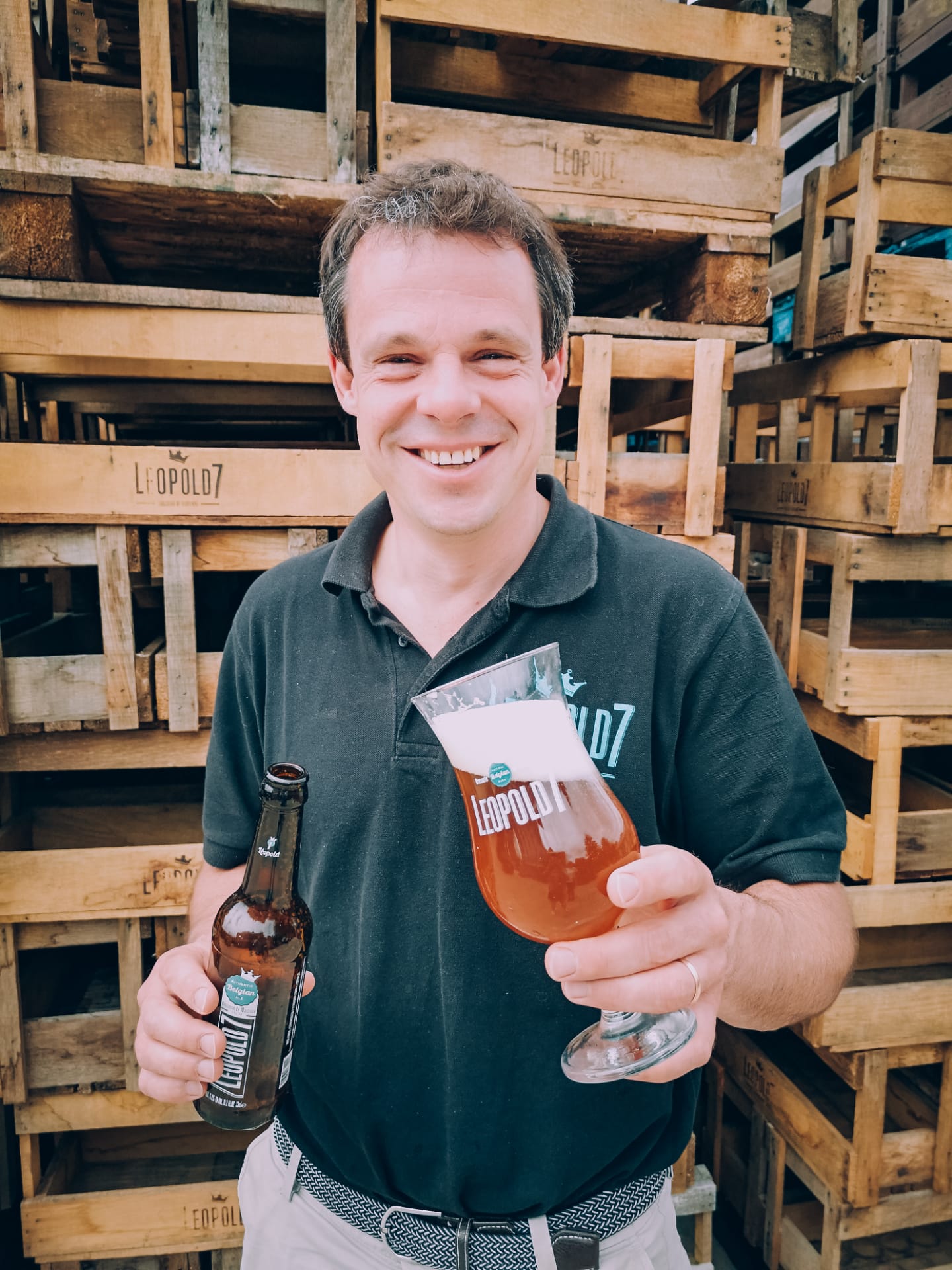 Nicolas
« Passionate founder »
A globetrotter and passionate brewer, Nicolas is the co-founder of the Léopold 7 Brewery.
Trained as a brewer engineer, he took off for several years, full of beans, to earn his stripes in Spain, Australia, Africa and Asia.
He is driven by 21st century values: humanity, social commitment and ecology. Every day he wakes up with the same motto: "The future is now!" He wants to build this future straight away, right here, but not just here… In Africa too!
Did you know that Nicolas is just as big a fan of sports? He regularly takes part in marathons, always accompanied by his wife Séverine.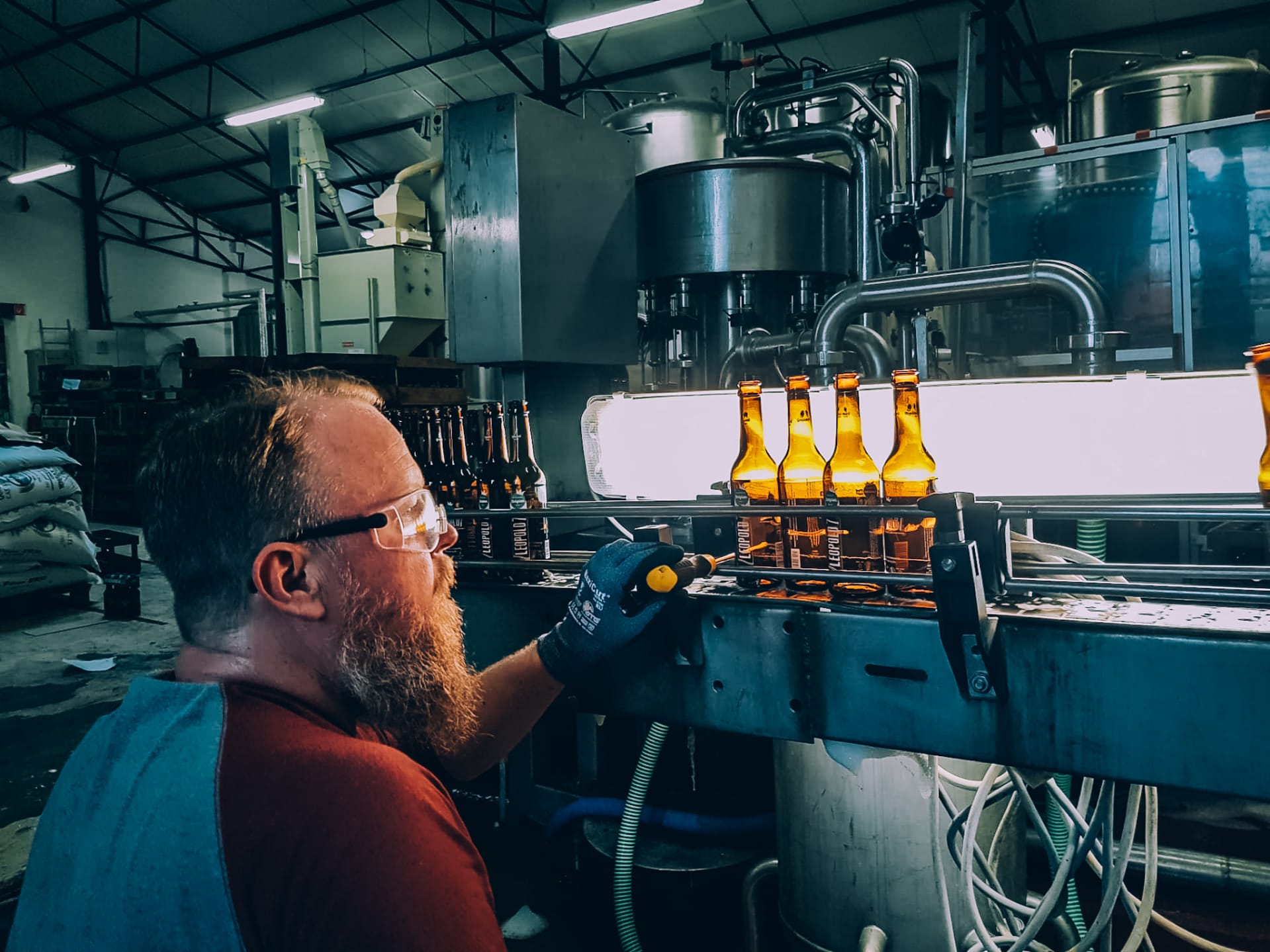 After having slogged away for several years in the corporate world, Olivier longed to return to his Belgian roots and take part in a more local, human project which would offer him a challenge right here in Wallonia.
It was therefore a natural move for this beer lover (veering on beer geek) to take over the management of the Léopold 7 Brewery in 2020. But he never hesitates to roll up his sleeves and get to work on the production line, just for the joy of it!
Did you know that Olivier is a master of BBQ and a hockey fan? Two hobbies that combine perfectly with his love of craft beers!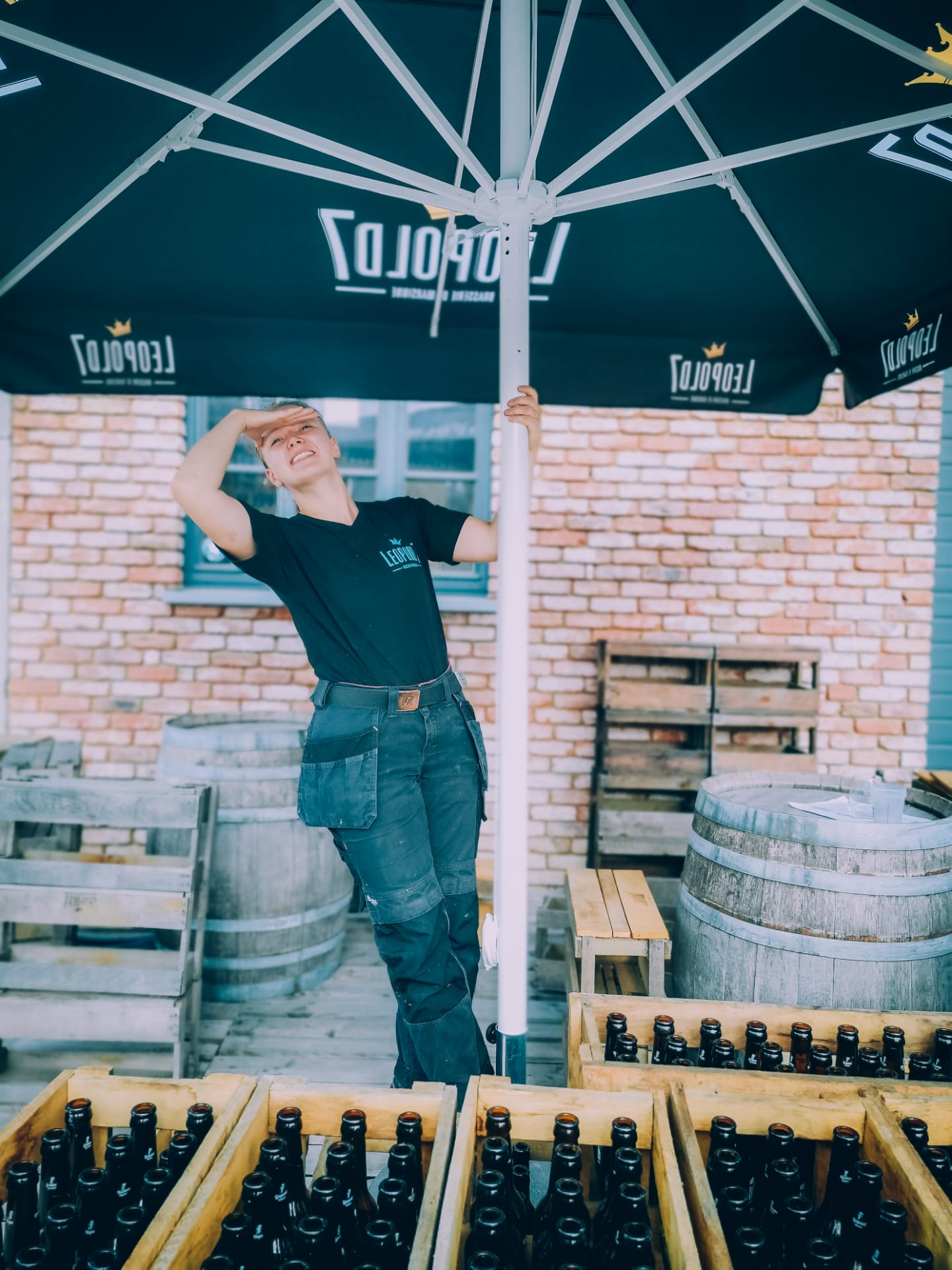 Florence is a woman of many qualities. And quality is her domain – she makes sure that it never falters with every day at the brewery.
With her eyes glued to the microscope, her fingers tapping away at the Anton Paar, Florence regularly brightens up the brewery with a little dance or by humming away in her offbeat way. From pottery to festivals, Florence has more than one trick up her sleeve. So, when she carries around the clark, a palette several metres high, we tell ourselves that she will never cease to surprise us.
Did you know that Florence was the youngest female brewer in Belgium?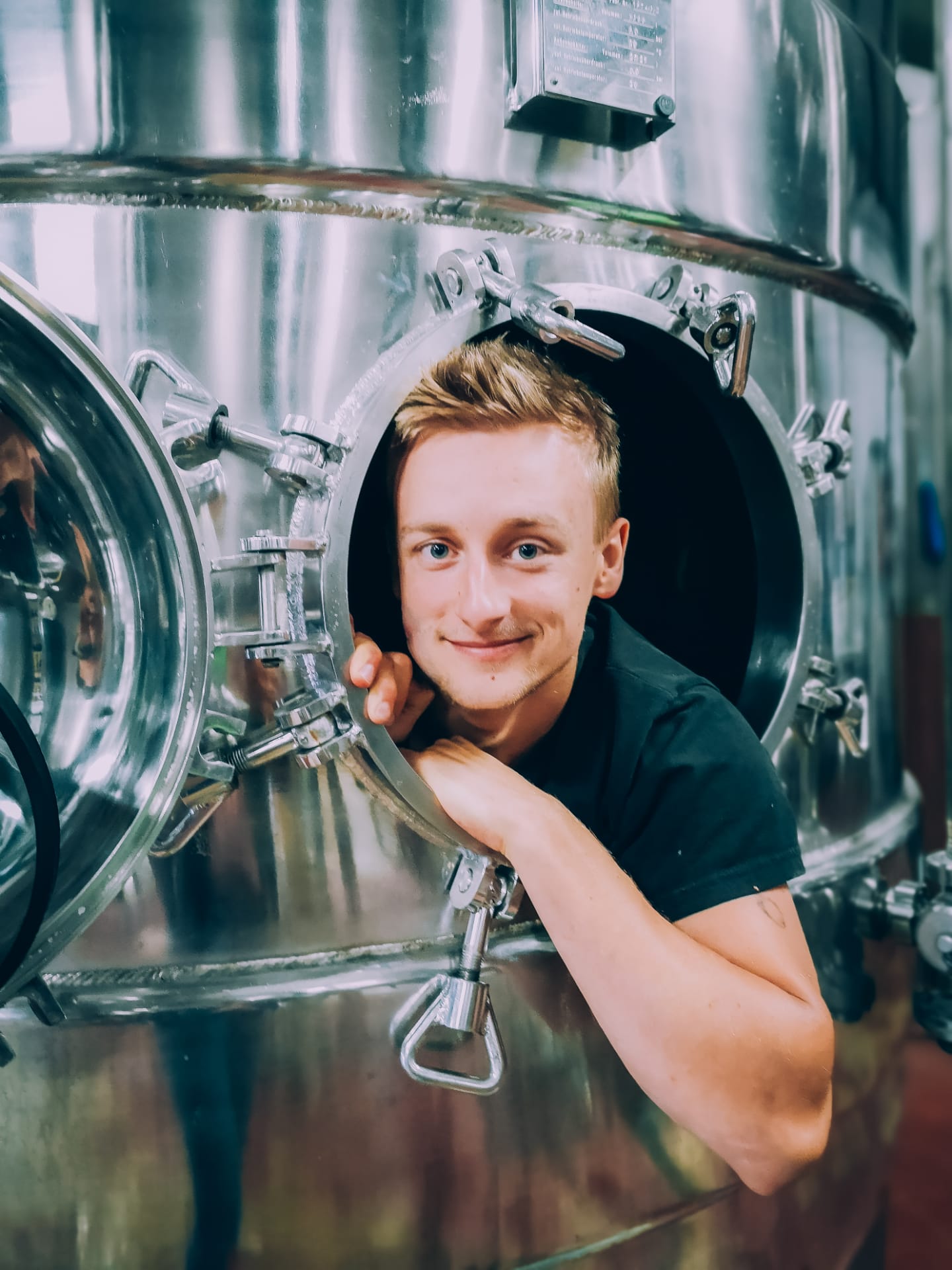 Our very own MacGyver! Mechanics, electricity, automation, welding… Maxime paces around the brewery with the look of someone who doesn't want to leave anything to chance.
Never lacking ideas and a will to learn, he handles maintenance like he handles the toughest tracks! Because in fact, Maxime is also a ferocious triathlete! You'll often see him arriving at the brewery by bike, a smile on his face. Even after the toughest days of bottling, he turns to us with a carefree smile and says that he's going for a swim to relax…
We have to say, although he spends his days replacing broken parts, there's no replacing Maxime!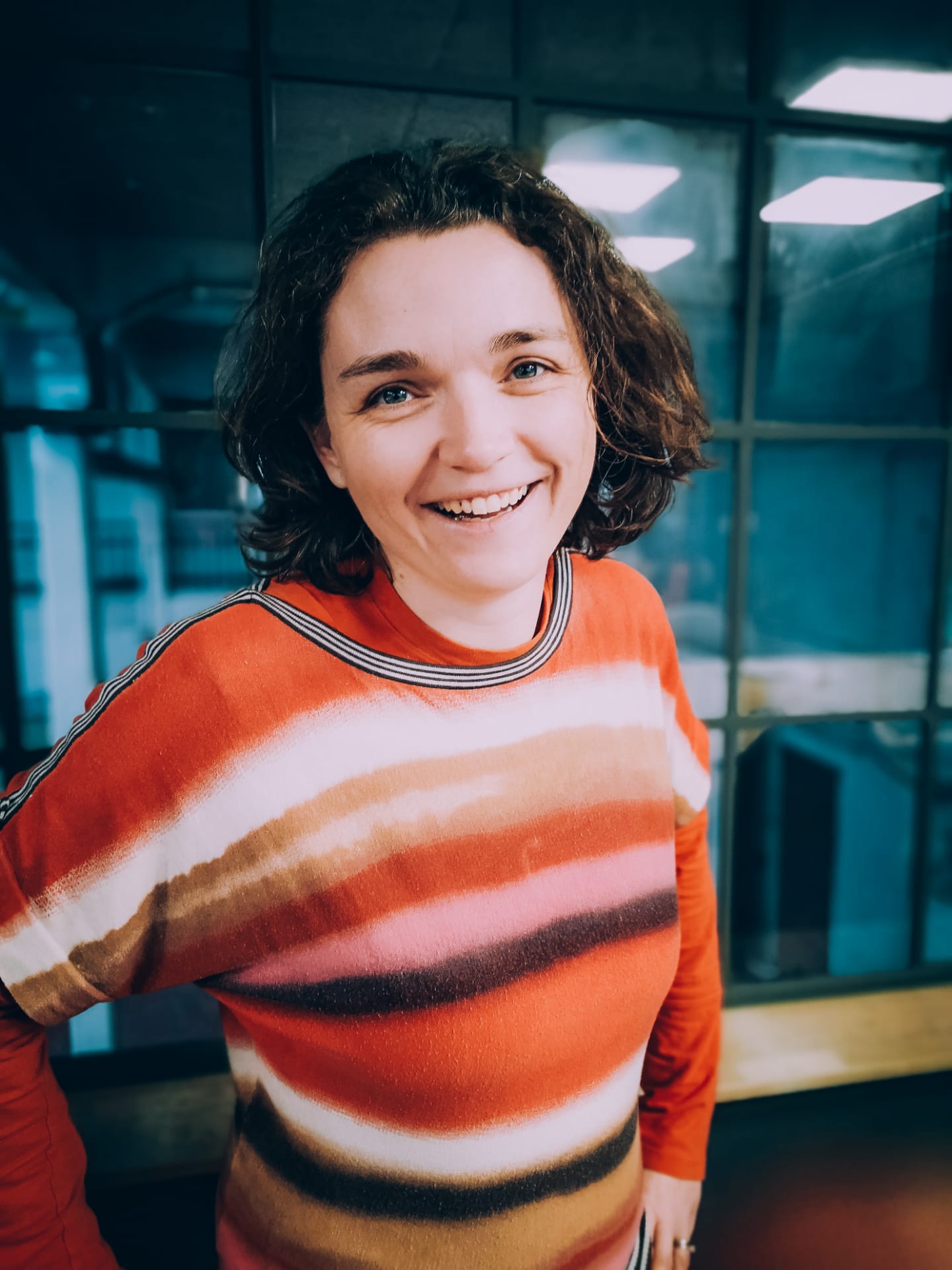 Always cheerful, Vanessa brings her positive attitude wherever she goes! Vanessa previously worked as a Hungarian/French translator for the European Commission. For her family, she wanted to settle in the Province of Namur, in order to live by the values which she holds so dear: sharing and authenticity.
Did you know that it was our sustainable brewery project that caught Vanessa's eye, back when she began her position as Wallonia sales representative?
Now she admits that the quality of the beer and the team dynamic also have a lot to do with it!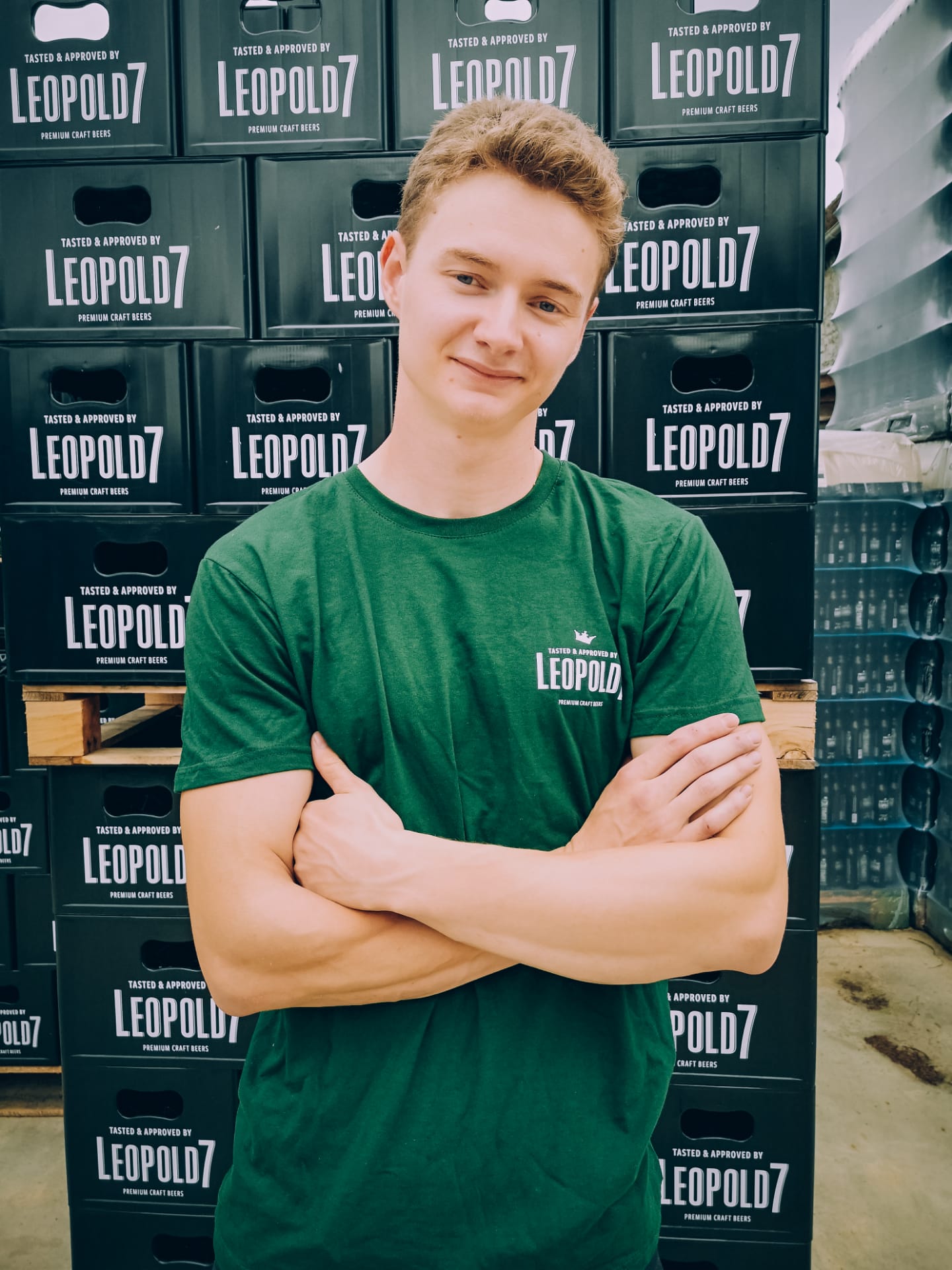 Our Einstein of beer. Whenever he can, he brews; even in his home, he's unstoppable. And when he's not brewing, he's visiting other breweries, in Belgium and abroad.
He's thinking of recipes from morning to night – even in the shower! He is young and quiet at the brewery, but he gets a real kick out of keeping us on our toes with some very original beer ideas.
Did you know that he is the brains behind our Wood Club and Road Trip varieties? Always ready to lend a hand, Jérémie sometimes comes back from the bakery with a little treat to share with us.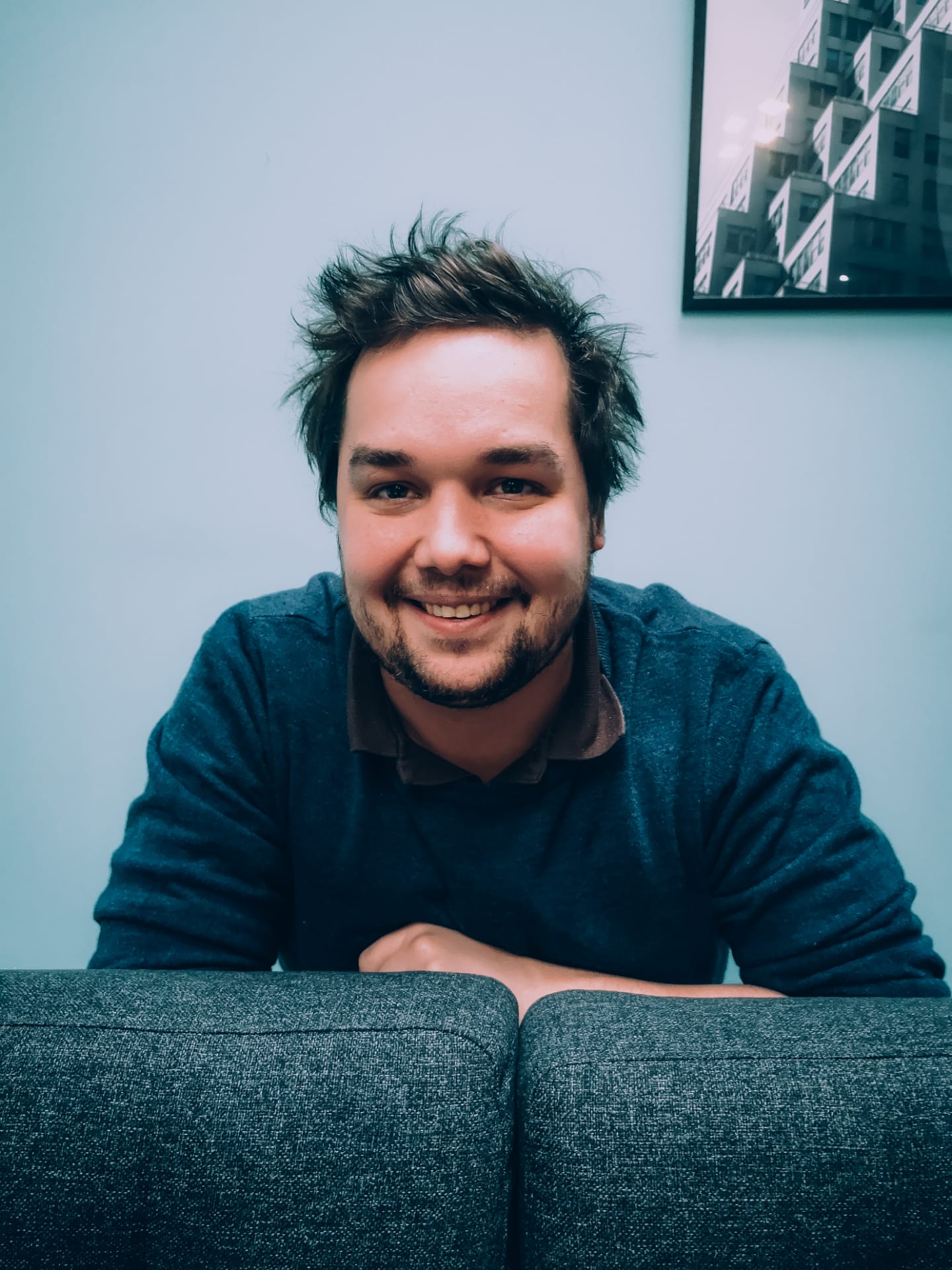 Louis
« Kicker champion »
Music, a good beer, and a game of table football! That's what makes our Louis tick, our sales representative for Brussels and Walloon Brabant!
Back in the day, this Ixelles boy dreamed of being a pilot, but then decided to take off in another direction and study marketing. After studying in Cambridge, he chose the world of beer and craft breweries, captivated by the friendliness and party atmosphere that so often comes hand in hand with the product. He also enjoys this relaxed atmosphere when meeting his friends at the pub for a table football marathon!
Did you know that Louis is a true champion and that it is not uncommon for him to play for a contract for Léopold 7 with a game of table football? Be warned: he rarely loses!